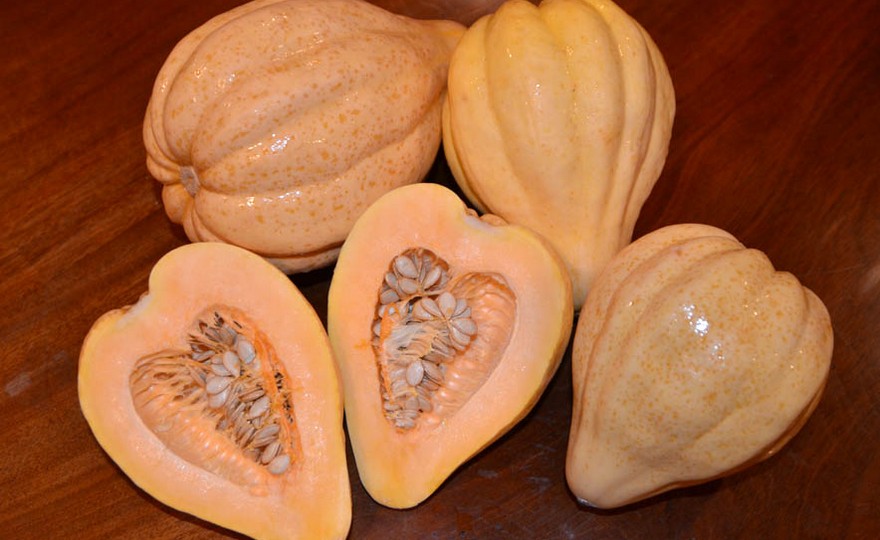 Quick Overview
WINTER SQUASH, Thelma Sanders – Cucurbito pepo
FULL SUN Native to South America/West Indies, Hubbard Green came to Marblehead, MA in 1798. Seed was made commercially available in the 1840s and the variety was named Hubbard after Elizabeth Hubbard of Marblehead. The 10-15 lb. fruit has a deep green, slightly warted skin and golden yellow flesh with excellent flavor. Plant in late spring after danger of frost has passed and the soil has warmed to a depth of 6 in. Plant in hills, 4 ft. apart. When seedlings are 3 in. high, thin, leaving 4 plants per hill. Well rotted manure or compost dug into the soil where the seeds are to be planted is highly beneficial. Harvest fruits only after they are fully matured and just before the first frost. Remove from vine leaving part of the stem attached to the fruit. Store in a moderately warm, dry area.
| | | | | |
| --- | --- | --- | --- | --- |
| Type | Spacing | Planting Depth | Days to Germination | Maturity |
| Winter | 8 in. | 1 in. | 7-10 | 110 |
Thelma Sanders
Thelma Sanders Sweet Potato Squash was introduced to the Seed Savers Exchange in 1981 by Tom Knoche who had received some seeds from Evert Pettit who in turn had received seeds from Mrs. Thelma Sanders of Adair County, Missouri. The Seed Savers Exchange has not been able to trace the origin beyond this point, but The Thelma Sanders Sweet Potato Squash is believed to be much older than its 1980 introduction. This 4-5 lb. acorn squash has richly flavored flesh and is an excellent storage squash. The vines usually produce 3-5 fruit in a season.
Recommended Companion Plants