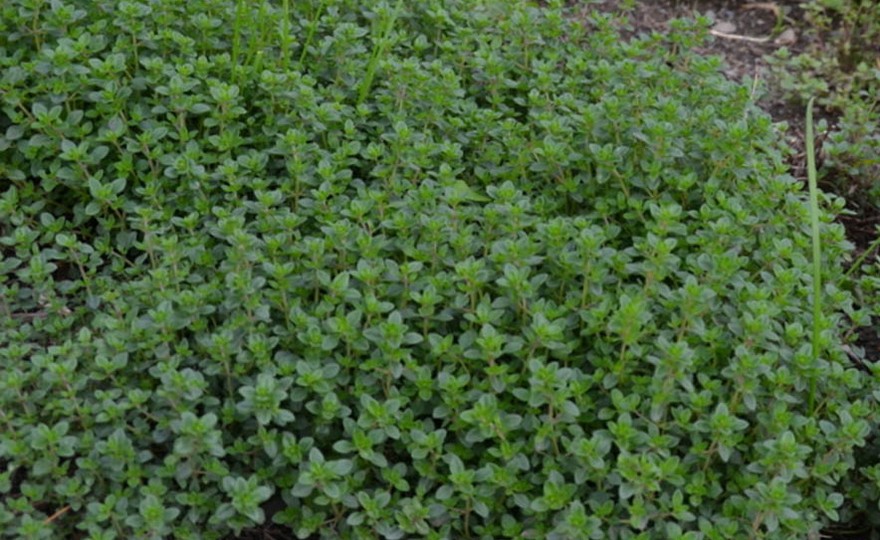 Quick Overview
HERB, Sweet Marjoram –
Origanum majorana
FULL SUN Native to North Africa and southwest Asia, Sweet Marjoram has been cultivated for thousands of years. Brought to the US in the 1600s. Sweet Marjoram has long been associated with love as a potion, head wear at weddings, to promote dreaming about a future spouse. The 1 ft. plants have little medicinal value, but their mild oregano-like flavor make them a popular ingredient with certain food preparations. Start indoors about 6 weeks before the last frost date. Transplant outside when the danger of frost has passed. Plant 3-4 in apart in clumps of 3. Separate the clumps by 6-8 in. Pinch the plants back just before they bloom. When ready to harvest, cut the plants back to 1 in. above the ground. The leaves, stems and roots are edible.
| | | | | |
| --- | --- | --- | --- | --- |
| Type | Spacing | Planting Depth | Days to Germination | Maturity |
| Perennial | 3-4 in. | 1/2 in. | 14-21+ | 90 |
Herb, Sweet Marjoram
For centuries, Sweet Marjoram has been a much beloved, much revered herb. Unlike its cousin, Wild Marjoram, which has a number of valid medical applications, Sweet Marjoram has largely been used to enhance food. The mild oregano flavor enhances beef, veal, lamb, roasted poultry, fish, pates, parsnips, eggplants and mushrooms. Sweet Marjoram complements herbs like bay, thyme and basil.
Sweet Marjoram is an excellent pollinator plant. The flowers are very attractive to bees. In a garden with thyme, fennel and borage, the bees will have a holiday.
Sweet Marjoram is also a great companion plant. It appears to get along with just about everything.
Recommended Companion Plants