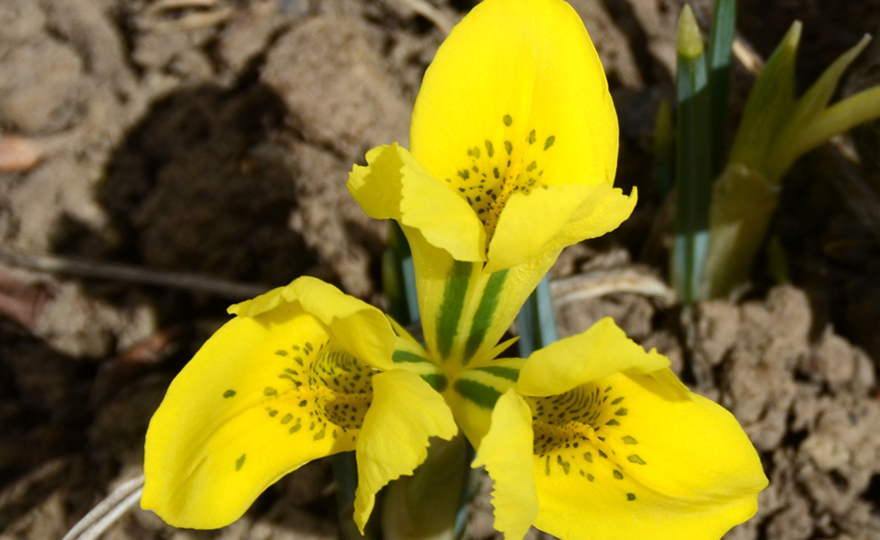 Categories: Bulbs for Fall Planting, Rock Garden Iris, Flower Bulbs & Tubers.
Tags: deer resistant, Dwarf Iris, Heirloom, iris, Iris Danfordiae, Naturalizer, NON-GMO, Pollinator, yellow.
Quick Overview
Iris Danfordiae
Circa 1847. Lilac to violet with a white throat.HZ: 5-9 4" April
Iris Danfordiae
Rock Garden Iris are generally smaller, sometimes much smaller, than their Bearded, Siberian or Louisiana cousins. The first Rock Garden Iris were introduced into Europe in 1596. Today, Rock Garden Iris are prized as great plants for pollinators. Because these iris bloom very, very early, they are a favorite of bees and other pollinators in the early spring when little else is available. Iris survive in poor soil, drought and windy areas, but they thrive in soil with good drainage and areas of good sunlight. Plant 4-5 inches apart and 2-4 inches deep. Because of their tiny size, it is recommended to plant at least 10 bulbs in a group.
Recommended Companion Plants