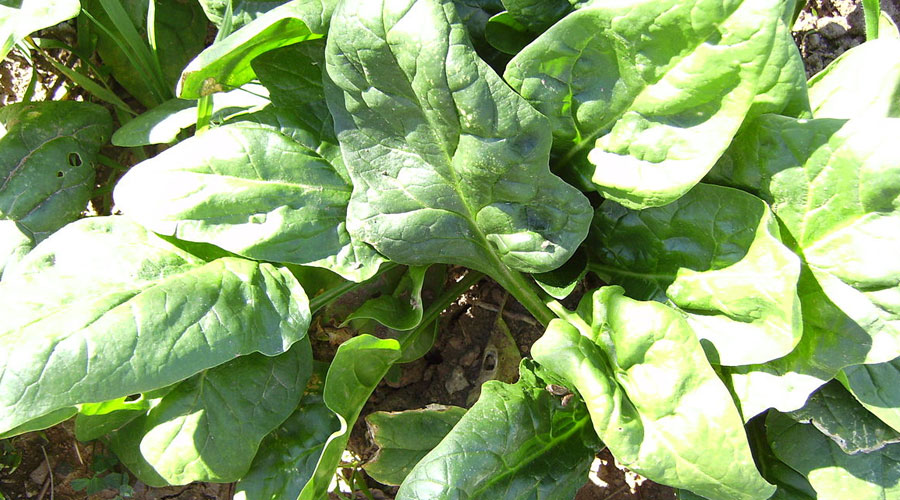 The Spinach – A Little History and Some Growing Instructions
Spinach is a cold tolerant annual that was native to central and southwest Asia and was first cultivated in Iran. Wild varieties can be found throughout Asia, North Africa and Europe. There are basically two kinds of spinach: smooth-seeded (including most modern varieties) and prickly-seeded (from several older varieties). Both of these kinds of spinach produce varieties that have smooth leaves or crinkled (savoyed) leaves.
New Zealand spinach is actually not a spinach, but is an excellent alternative to spinach. This plant is a perennial which is much more tolerant of heat and drought than traditional spinach varieties. New Zealand spinach was introduced into North America in 1772.
Spinach prefers the cold temperatures of early spring or late fall and can withstand repeated frosts. Seed should be sown as soon as the ground can be worked in the spring or late summer. Before planting add agricultural lime and rock phosphate to the soil. Sow seed thinly about ½ inch deep in rows 12-18 inches apart. With New Zealand spinach, soak seed for 24 hours before planting. Thin plants to 4-6 inches. Temperatures above 60 degrees during the first six weeks of growth may cause plants to bolt prematurely. In warmer climates, plant spinach in partial shade. Spinach can be fertilized by side-dressing plants with dried cow manure.
To extend the harvest season, plant small succession crops every two weeks. Harvest the outer leaves of spinach first when they are approximately 6 inches long. Keep picking leaves until the plants begin to bolt at which time the entire plant should be pulled.